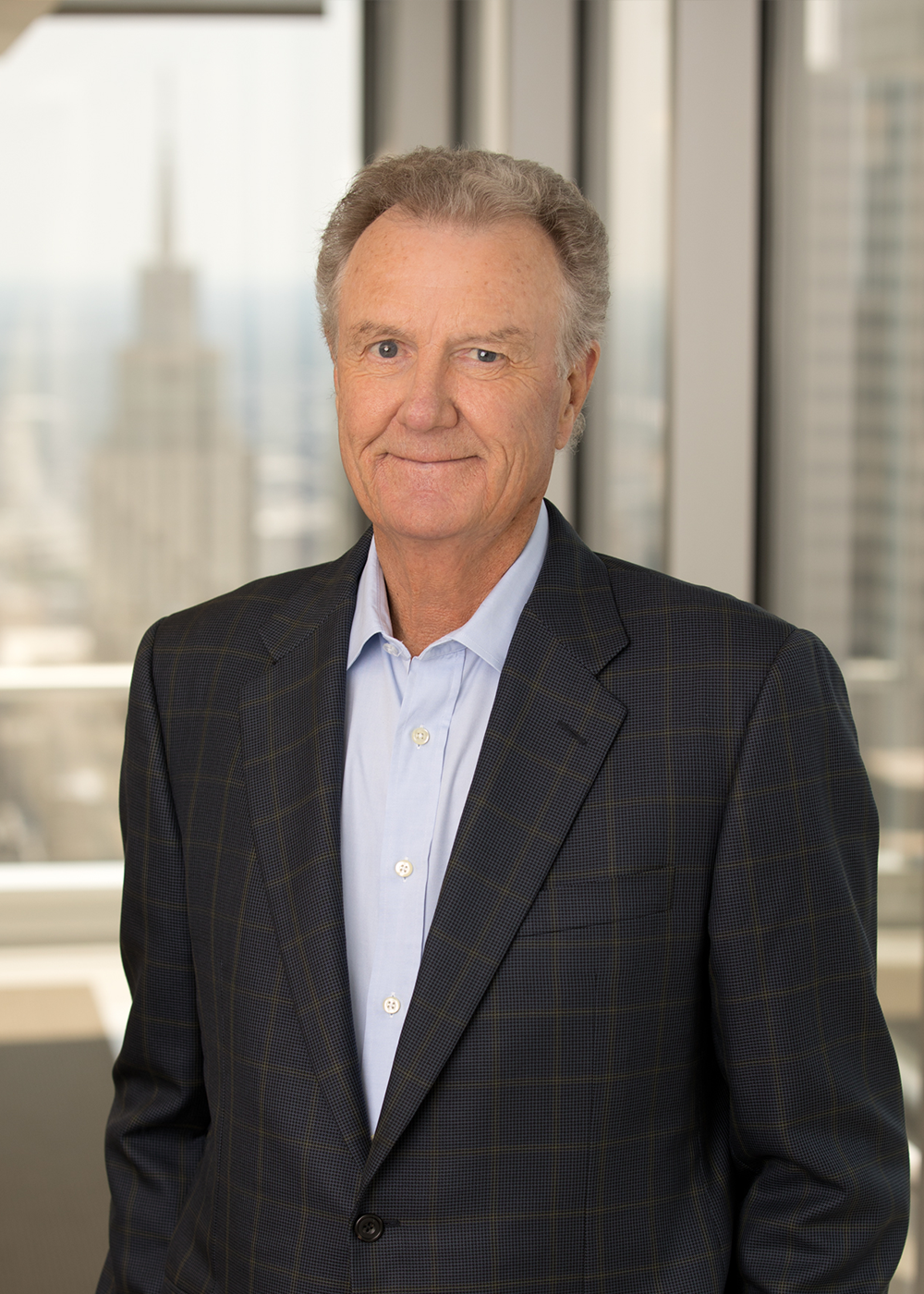 Robert Don Collier (1947-2020)
Meadows Collier, Reed, Cousins, Crouch & Ungerman LLP is sad to announce that one of its founding partners, Robert Don "Bob" Collier, a prominent tax lawyer and cattle rancher, passed away on Thursday, April 9, 2020.

Members of the firm remember Bob for his astute counsel on complex tax issues, his high level of legal expertise and as an excellent attorney with a towering intellect. Chuck Meadows, Bob's longtime friend and law partner, said, "He was one of the finest attorneys I knew, but more importantly a good friend. He was so detailed and careful, and genuinely cared about his clients."

Bob was born in Clovis, New Mexico on February 9, 1947 and grew up on a small farm in the Texas Panhandle. Bob attended Texas Tech University graduating with a B.S. degree, with honors, in 1969. He applied to the law school in hopes of being able to work for himself someday, but knew almost nothing about what lawyers did. Bob graduated from Texas Tech University School of Law, with honors, in 1973. He was number one in his graduating class, Order of the Coif and was Editor-in-Chief of the Law Review. Following law school, Bob attended New York University School of Law and obtained an LL.M. in Taxation in 1974. While at NYU, he served as the Graduate Editor of the NYU Tax Law Review. He was admitted to practice law in Texas in 1973. In 1983, Bob and several other attorneys founded the Dallas tax boutique law firm now known as Meadows, Collier, Reed, Cousins, Crouch & Ungerman, LLP, where Bob served as the Managing Partner from 1983 to 2015.

Bob spent most of his practice years in Dallas developing a successful tax and business practice. He was involved in a broad variety of federal tax planning and litigation matters for over 45 years. In recent years, the majority of his practice was devoted to representing wealthy families and their related businesses in both federal tax litigation and planning matters. In the estate tax litigation area, he was the senior briefing attorney in United States v. Marshall, Keller v. United States, Kimbell v. United States and Adams v. United States, four precedent setting United States Fifth Circuit Court of Appeals cases involving complex estate tax issues and difficult factual situations. He was also involved in numerous other published tax cases. Bob's many engagements also involved working with client's other legal, accounting and similar representatives. Due to his knowledge of the complexities of his clients' businesses and other financial matters, he was also engaged by his tax clients to assist in many areas other than his federal tax representation. For many years, he represented a client in many aspects of the real estate timeshare business. Bob worked with members of the clients' legislative team and was a major participant in the drafting and enactment of the 2013 Texas Timeshare Owners' Act as well as numerous timeshare related bills in Texas and other states.

Bob was Board Certified in Tax Law by the Texas Board of Legal Specialization and was a member of the tax sections of the American Bar Association, State Bar of Texas and Dallas Bar Associations. He served as the Chair of the Dallas Bar Association Tax Section in 1996. He was a member of the Fifth Circuit Bar Association, a Life Fellow of the American and Texas Bar Foundations and a Founding Life Fellow of the Dallas Bar Foundation.

Bob received numerous honors and awards during his career. In 2014, he received the Texas Tech University School of Law Distinguished Alumni Award. In 2016-2020, he was named to Best Lawyers in America in the areas of Litigation and Controversy and Tax Law, and was named the "Lawyer of the Year" in Tax for Dallas in 2014. Bob was named to the Texas Super Lawyers list from 2003-2020 in the area of Tax Practice.

In 2015, Bob made the decision to practice law part-time so he could spend a majority of his time on his Central Texas and Arkansas cattle ranches and manage his other investments. Bob commented at the time that all he had and all he had accomplished was made possible by his Texas Tech education and his many wonderful clients throughout his practice years. He said he was hopeful that the recipients of his scholarship endowments at Texas Tech University School of Law will be successful and feel similarly obligated to give back when they are able to do so.

Bob will be greatly missed by his Meadows, Collier, Reed, Cousins, Crouch & Ungerman, LLP family.