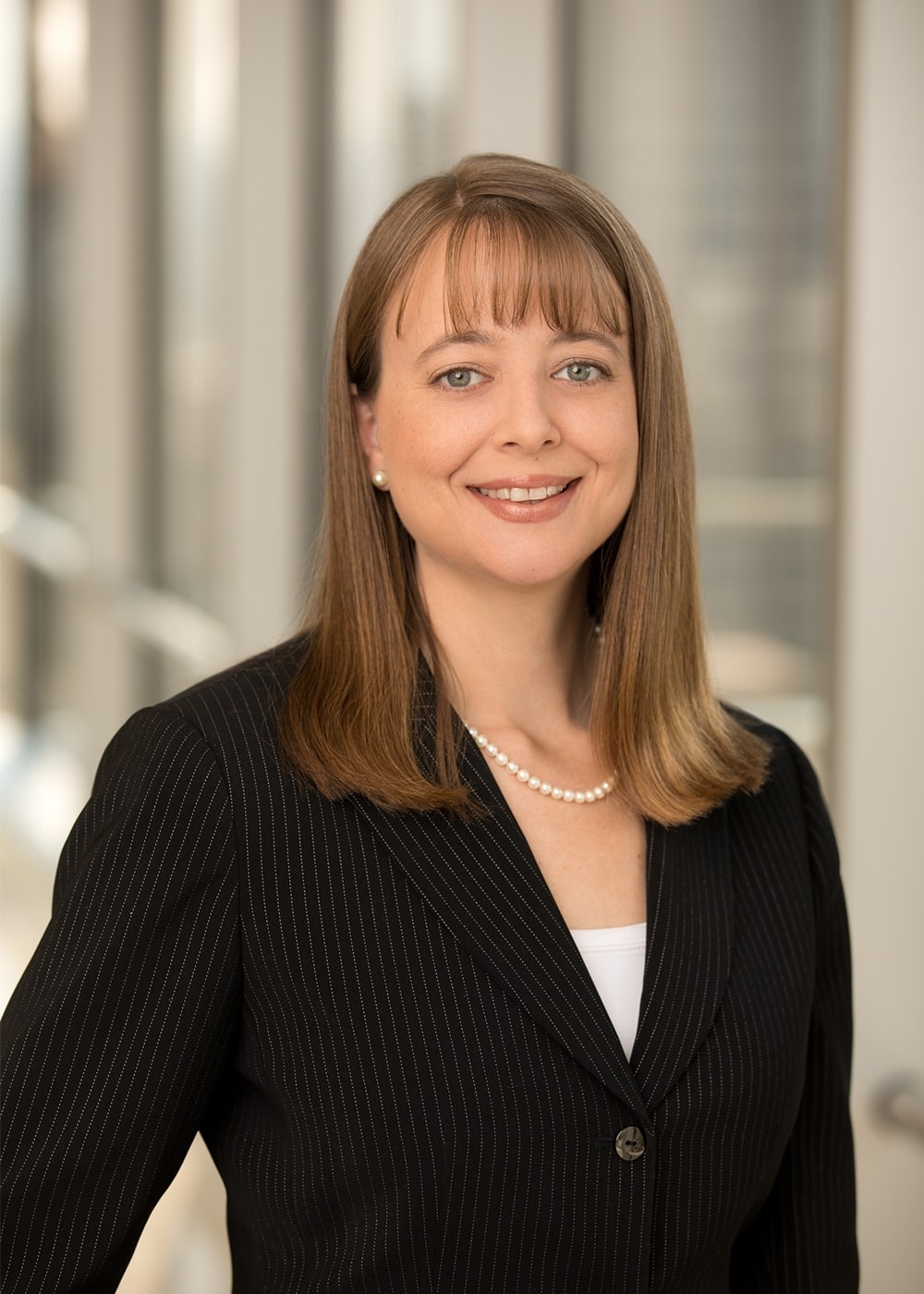 Kristen's primary practice areas are Corporate and Real Estate. Her corporate practice focuses on private company mergers and acquisition transactions, representing both buyer and seller clients. Ms. Cox also assists her business clients with formation and restructuring, governance matters, and contract negotiations. Her real estate experience includes sales and acquisitions of improved or unimproved property, negotiation of commercial leases, and execution of like-kind exchanges. In addition, Kristen represents clients in lending transactions as well as various tax controversy matters.
Prior to joining the firm, Kristen served as a Law Clerk for The Honorable Jane J. Boyle of the United States District Court for the Northern District of Texas.
Kristen was admitted to practice in Texas in 2005.
University of Texas School of Law, J.D., with honors, 2005


American Journal of Criminal Law, Managing Editor (2004-2005) and Chief Articles Editor (2003-2004)

Baylor University, B.A., magna cum laude, 2002


Phi Beta Kappa
Model United Nations Team
Alpha Phi Omega
American Bar Association

Corporate Counsel Section
Real Property Section

State Bar of Texas

Business Law Section
Real Estate, Probate and Trust Law Section

Dallas Bar Association


Corporate Counsel Section
Real Property Law Section
United States Tax Court
United States District Court for the Northern District of Texas
September 16, 2009
"Asset Protection Planning in Difficult Economic Times"... [ read ]
March 15, 2022
Texas Comptroller Streamlines Process for Requesting Certificates of No Tax Due with Introduction of New Form... [ read ]
Beginning today, March 15, 2022, anyone requesting a Certificate of No Tax Due from the Texas Comptroller must now use Form 86-114 Joint Request for Certificate of No Tax Due to make the request. This is a change from the prior procedure, which allowed for informal requests by emailing very limited information to a dedicated Comptroller email address.
November 21, 2019
Fifteen Things You Should Know About Selling Your Business... [ read ]
1. Company Records. When you first begin contemplating a sale, you need to make sure the business's records are in order and up to date. You want your business's records in good shape to produce to a potential buyer at the due diligence stage. Keep a minute book with annual minutes or annual unanimous written consents as well as consents (or minutes of special meetings) approving major transactions, such as loans, etc. Retain copies of all of the business's fully executed contracts (loan documents, customer agreements, vendor agreements). This way, there is no question whether the company is obligated under a contract for which you have only kept a partially executed copy.
January 29, 2016
New Statute Provides Remedy for Overissuance of Stock... [ read ]
Often, shareholders of small and midsized corporations who also serve as the governing persons of those corporations must devote so much of their time and energy to business operations that corporate formalities may be overlooked and actions taken without proper approval. An example of such a situation is the issuance by a corporation of stock in excess of the number of authorized shares included in the corporation's Certificate of Formation, which happens more often than you would expect. Fortunately, a new amendment to the Texas Business Organizations Code ("TBOC") provides a relatively simple remedy for the overissuance of shares by Texas corporations.